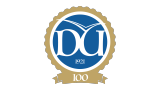 English Philology (with the 2nd foreign language)
| | |
| --- | --- |
| Study location | Latvia, Daugavpils |
| Type | Academic Bachelor's Study Programmes, full-time |
| Nominal duration | 3 years (180 ECTS) |
| Study language | English |
| Awards | (Bachelor of Arts in Philology (English Philology)) |
Tuition fee
To be confirmed

Bank Details:

Name: Daugavpils University

VAT

Reg. No.: LV90000065985
Address: 13 Vienibas street, Daugavpils, LV5400
Account No./IBAN: LV15TREL9150210000000
Bank name: Valsts Kase

SWIFT

code: TRELLV22

In the payment details indicate: Tuition fee, Name, Surname, Date of Birth

Registration fee

€100 one-time

Registration fee is non-refundable.
The registration fee is non-refundable and does not guarantee acceptance.

Must be paid to the Daugavpils University bank account:
Bank Details:

Name: Daugavpils University

VAT

Reg. No.: LV90000065985
Address: 13 Vienibas street, Daugavpils, LV5400
Account No./IBAN: LV15TREL9150210000000
Bank name: Valsts Kase

SWIFT

code: TRELLV22

In the payment details indicate: Registration fee, Name, Surname, Date of Birth
Entry qualification

Secondary education

The entry qualification documents are accepted in the following languages: English / German / Russian / Latvian.

Often you can get a suitable transcript from your school. If this is not the case, you will need official translations along with verified copies of the original.

Please provide the secondary school leaving certificate in the original language.
If the diploma is not issued in English, Russian, German or Latvian, you should provide a certified translation. The document must be legalised (usually done by Ministry of Education or Ministry of Foreign Affairs of your country).

Legalisation is a Certification of Document Authenticity: certification of document authenticity (legalisation) means verification of signature and seal of a document. Traditionally it is performed by a Consular Officer so that documents drawn up in one country would be legally valid in another one.

If a document is issued in a foreign country which has concluded bilateral agreement with Latvia (Belarus, Kirghizstan, Russia, Moldova, Ukraine, Uzbekistan) – these countries don't need legalisation of documents, it enough if they have Official State Seal.

You must take the original entry qualification documents along with you when you finally go to the university.
Language requirements

English
Accepted proof of proficiency: FCE or CAE, IELTS 5.5+ or TOEFL 69+

Document confirming English language knowledge.
You can provide any official language certificate. Applicants who are native speakers of English or who have successfully undertaken secondary or post-secondary courses for a minimum of two years where English was the language of instruction are not required to submit any certificates.

If you do not have some international English certificate and your previous studies have not been in the English medium, then Daugavpils University offers the option to take an online English test. Price for the test is 40.00 EUR.

Applicants who have obtained previous education in English in one of the bellow listed countries do not need to provide separate language proficiency:
• Australia
• The Bahamas
• Canada
• Ireland
• New Zealand
• St Vincent and the Grenadines
• United Kingdom
• United States of America
| | |
| --- | --- |
| Other requirements | The documents will be revised only in case the full package is submitted. Incomplete applications will not be considered. |
Overview
The study programme envisages the acquisition of German, Swedish, French, Spanish, Chinese or Polish as a second foreign language or Russian or Latvian as a second language.
The aim of the academic Bachelor study programme is to provide students with theoretical knowledge and research skills and abilities in English Philology.
The main objectives of the study programme are the following:
- to provide students with theoretical knowledge in the scientific disciplines of Linguistics and Literary Studies in order to develop their philological competence;
- to develop students' skills to collect and analyse the data relevant to their field of studies, make and draw conclusions, which is very important for research; these skills and abilities are – necessary also for the development and the defence of one's Bachelor thesis in Philology;
- to develop students' abilities to present information, ideas and solutions to both specialist and non-specialist audiences;
- to develop students' skills of independent inquiry and their research skills thus preparing them for further studies in academic or professional master programmes;
- to develop intercultural communication skills and abilities;
- to prepare academically educated specialists of Philology, who would be able to compete in the academic and professional environment in Latvia and / or abroad;
- to provide the opportunity to acquire a second foreign or a second language.
The outcomes of the study programme:
Knowledge:
students are able to demonstrate comprehensive and specialised knowledge in Philology and critical comprehension of this knowledge, in addition, part of this knowledge corresponds to the highest level of achievements in Philology;
students are able to demonstrate the understanding of the most essential philological concepts and causalities.
Skills:
- students are able, by using the mastered theoretical foundations and findings, perform innovative or research activity, to define and analytically describe information, problems and solutions in the science of Philology, to explain them and to provide arguments when discussing these with both specialists and non-specialists;
- students are able to structure independently their own learning, to guide their own further learning and improvement of professional qualification, to demonstrate scientific approach to problem solving, to assume responsibility and take initiative when performing individual work, when working in a team or managing the work of other people, to take decisions and find creative solutions under changing conditions.
Competence:
- students are able to independently obtain, select, analyse and use information, to take decisions and solve problems in the branch of Philology;
- students are able to assess the environmental and social impact of their professional activity.